Happy Summer all! It's been a relatively slow month on the Unfringed/Zuuli front this month but one of the more exciting things that's happened is Zuuli is being used to help kids with their maths!
The wonderful Peter and Jeni at Gamers@Hart in Hartlepool run a summer club and have decided to use Zuuli as one of their games to run across the session and help kids learn and reinforce their maths skills! I've always been a big maths fan myself and its such a lovely unexpected and unintended side effect of launching Zuuli for it to be used in this way. Maths doesn't have to be a dry and boring subject and it's fantastic that board games like Zuuli can hopefully help break down that negative stereotype whilst also being a lot of fun at the same time.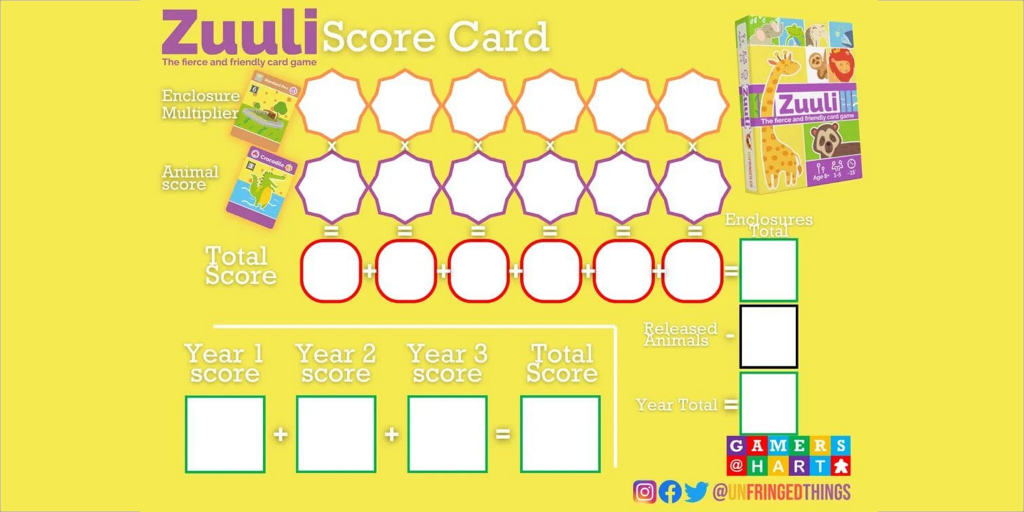 Not only that but they've very kindly put together a custom score sheet that can help with the sums, which is available to download off their website here https://gamersathart.co.uk/resources-for-using-games-to-practise-maths/
That's all for now so enjoy the weather, stay safe and catch you all next month!