We did it! On 10th October 2021 we successfully smashed our Zuuli Kickstarter goal and unlocked both textured cards and a solo mode! I couldn't have hoped for a better first campaign and I owe a huge amount of thanks to everyone that backed, supported and encouraged along the way. I learnt a huge amount, from how difficult it was to make my first playthrough video, how enjoyable it is engaging with the gaming community and how intricate and delicate the global supply chain is and how that affects board game production.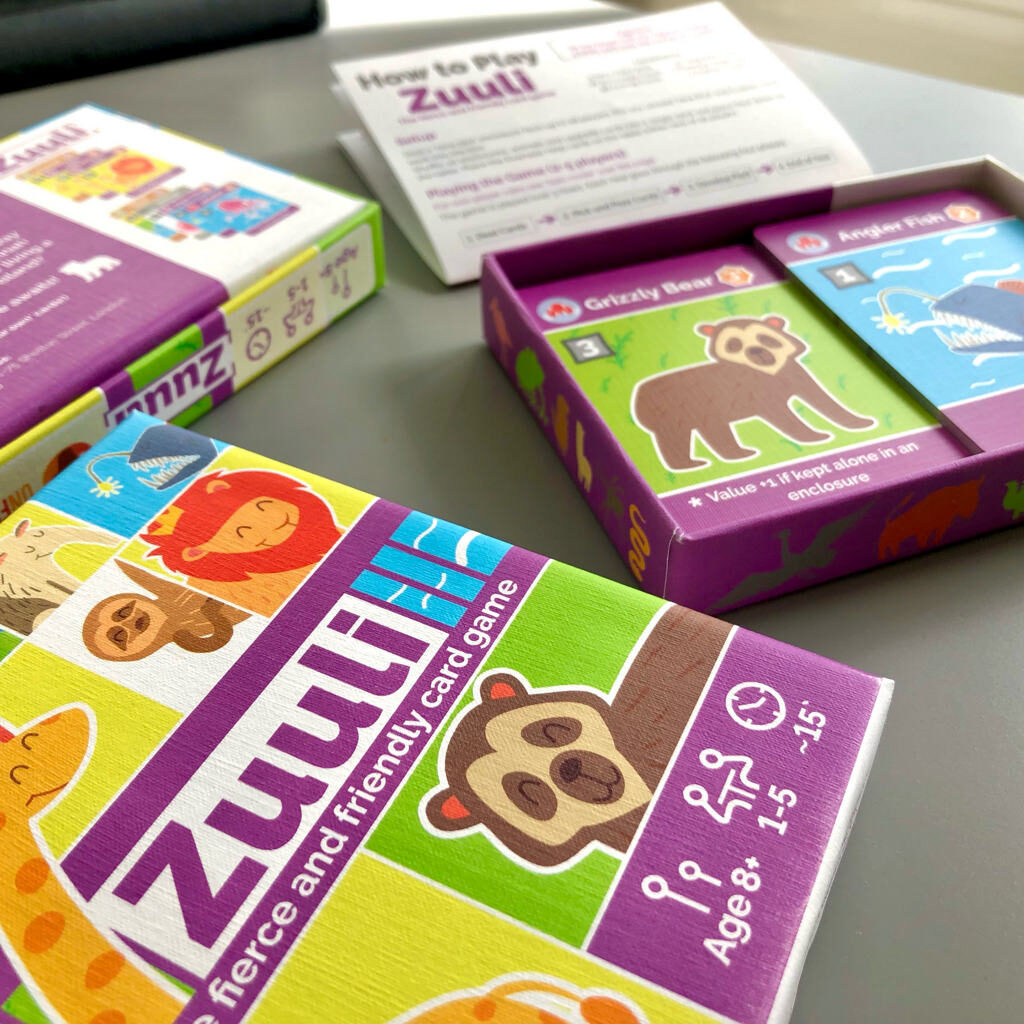 After taking a week of rest off I am now fully back into the swing of Zuuli life and am working closely with our manufacturer to finalise the production copy. So far I'm really happy with how the colours and cards have come out, and the textured finish really adds a level of quality that makes the game feel special. There's a few bits of art that I need to update on my side too and a couple of tweaks to the rulesheet but once that's done we should be able to kick off the production copies. After that I will be finalising our pledge manager and sending off a handful of copies for UKCA testing.
For now that's about it from my side. Have a great November all!